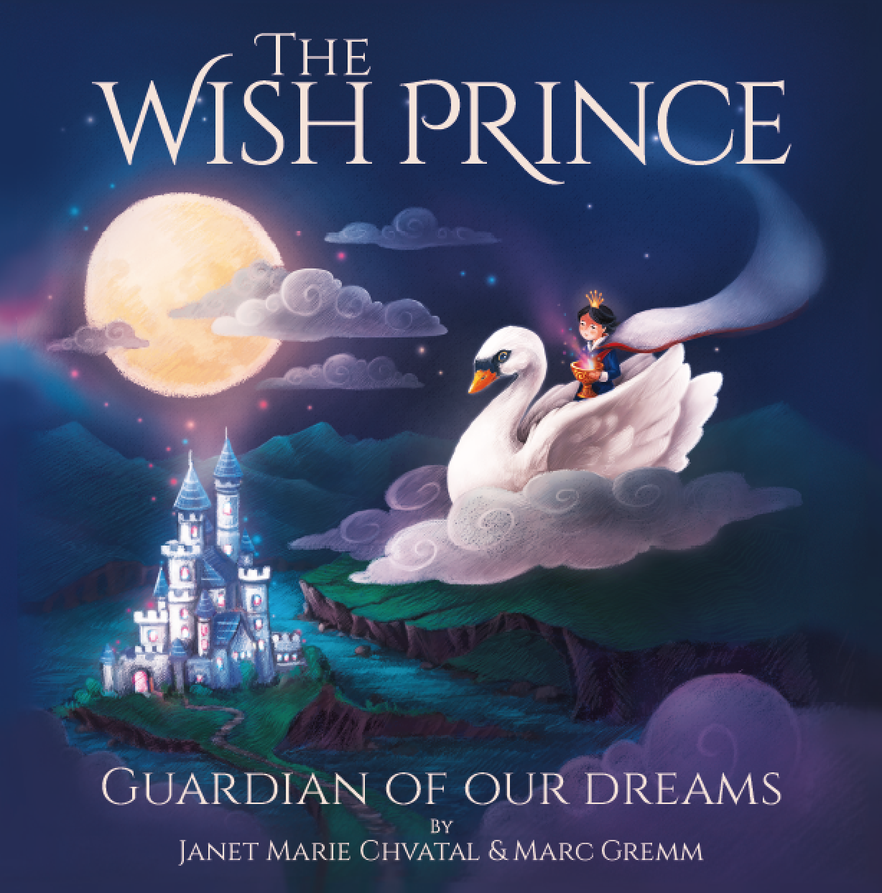 Welcome to our WISH PRINCE family!

We are so happy that you have decided to join us and take this grand adventure

to make your child´s and your dream come true!

On this website you will find free downloads, songs and ideas to accompany the tools offered in the book,
to keep your child and you inspired along the journey, working together to reach your goals.
Wishing you great success in the support of your loved ones.
Your faithful "Empress & King",
Janet & Marc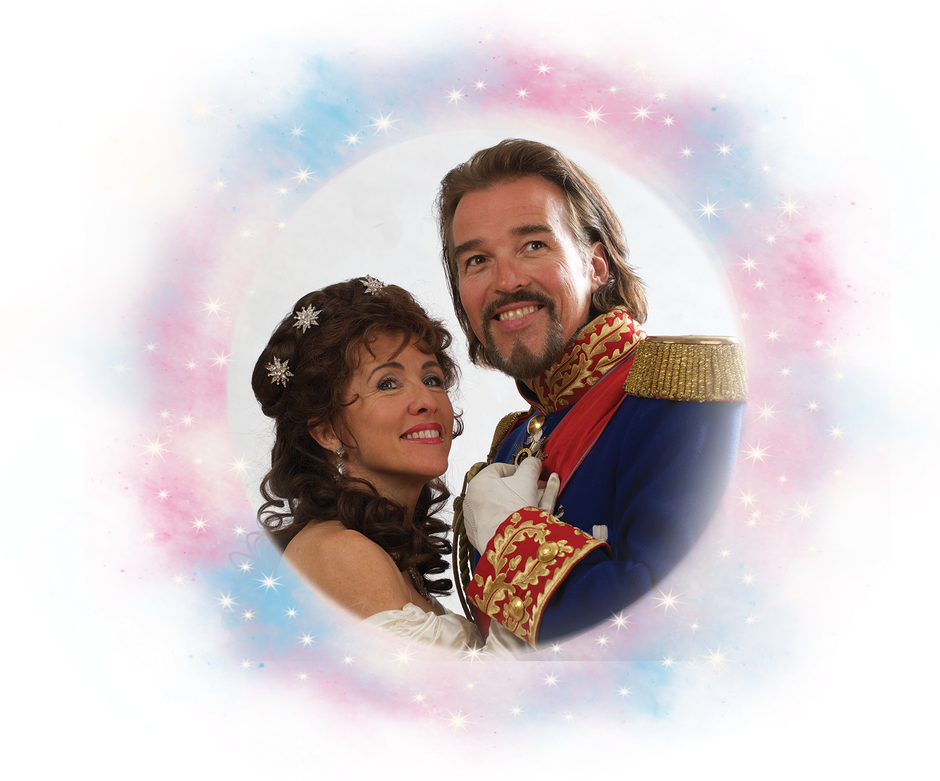 Get your free downloads here!

The Song of the
WISH PRINCE

Sheet Music

to play and sing along!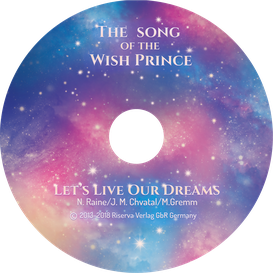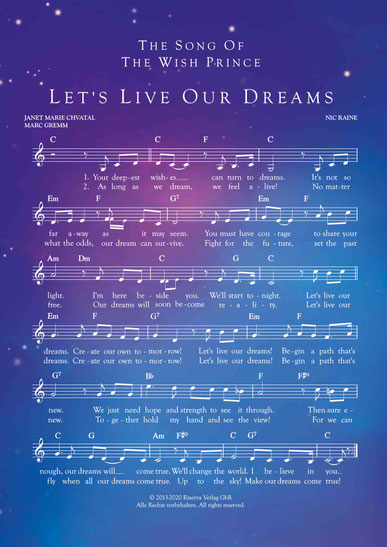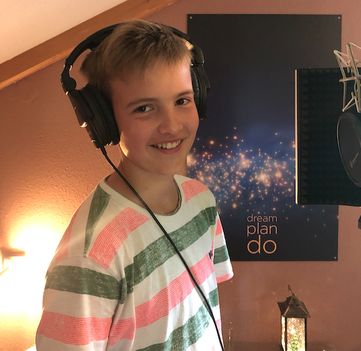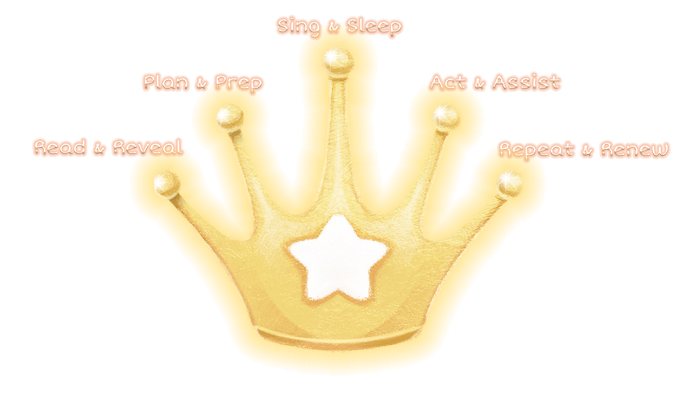 Inside the WISH PRINCE book we give parents and children 5 simple steps to follow each day
to build a D R E A M  T E A M and develop the mindset and skills to achieve their dreams.

Feel free to download the "5 Crown Steps" here to use at home:

The ABC´s of LIVING YOUR DREAM


Let´s learn how to live our dreams by practicing the great qualities
we find in the animals and creatures of our incredible planet.
It´s as easy as ABC!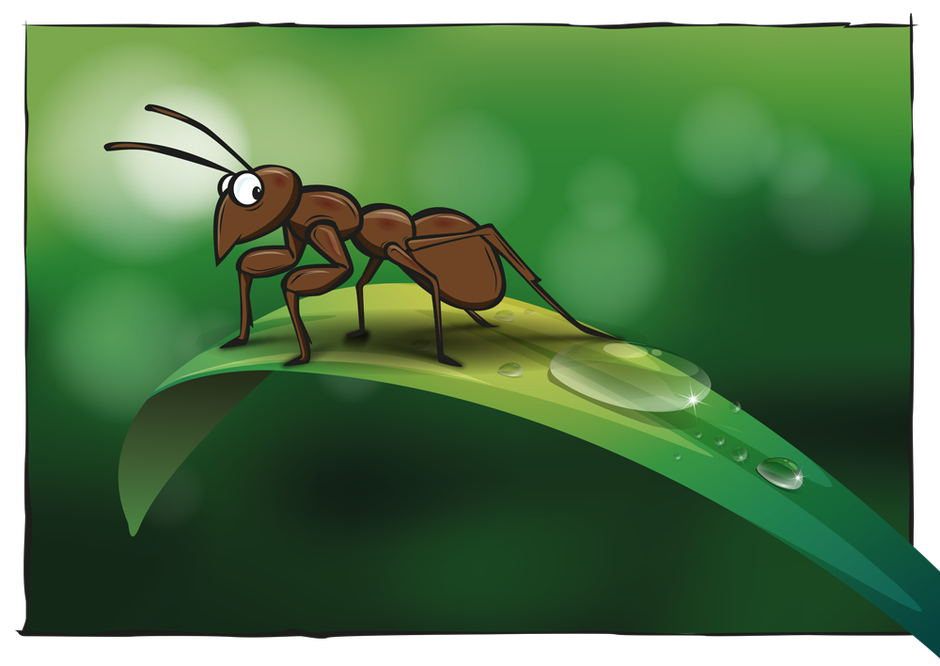 The AMAZING ANT is one of the most unique creatures on this earth.
Tinier than the tip of your pinky finger, the ANT can still do amazing things, even though it´s small.
The ANT does not know the word
"CAN´T"!
But what CAN the ANT do?
Well, the ANT never gives up.
The ANT is full of action, throughout the long day. It never stops.
It always knows where it is going and it is headed there fast. If you put a stone in front of the ant, it will not stop.
It will just try to go around the stone. If it can't go around it do you know what it does? It tries to climb over it!
if it can't do that, the ant will go get some friends to help, and then uses its friend's backs to climb right over that stone. If it can't climb over the stone, it will begin to dig underneath the stone and if THAT doesn't work?
That ant will even start to eat through that stone to get to where it wants to go.
ANTs never give up. And that is why they are our 1st inspiration for living your dream.
ACT LIKE THE ANT!
Just keep moving forward each and every day until you get to where you want to go.
(Please feel free to print out the black and white drawing below
of our ABC Dream "ANT" for your child to color)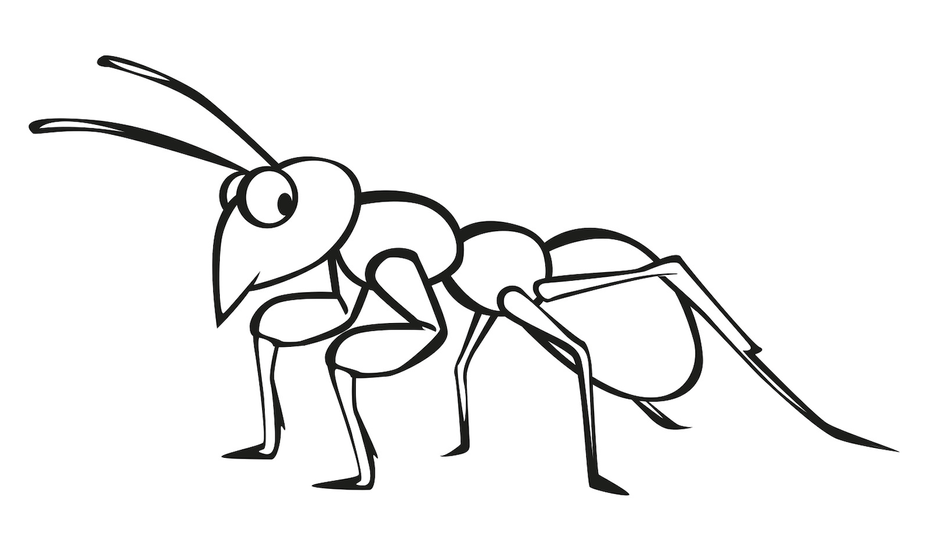 B  is for "BRAVERY" = BEAR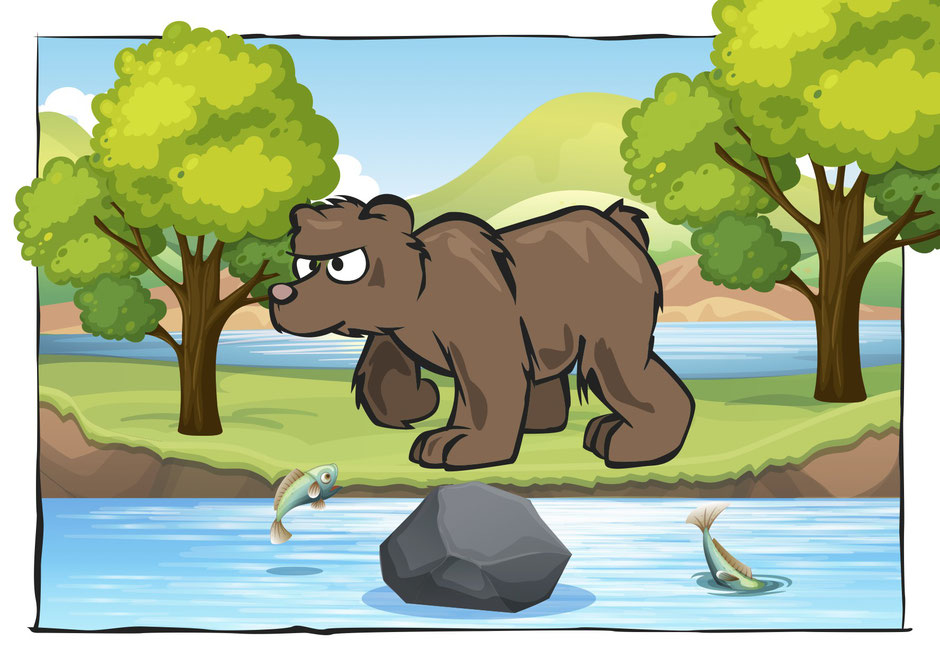 The BRAVE BEAR is one of the most "courageous" creatures on this earth.
Born with a strong will to thrive, the BEAR is ready and willing
to try things that most animals, even bigger ones, would never dare!
The truth is that a BEAR, like some of us, is actually very shy.
But when a BEAR wants sonething, it will stop at nothing to get it!
A BEAR will crawl out onto a limb over a raging river to catch a fish
or venture out onto a mountainside cliff for fresh berries.
A bear will hunt the forest in the dark at night, dig through unknown caves
or bury his face in a bee´s nest to get its sweet honey. A BEAR tries to
avoid humans at all cost, but it will even go into places where people are,
like into a park or campground, to find food for its family.
Baby BEAR cubs are very curious, playful and always prepared to take on a new adventure.
A fully grown BEAR guarding its home will fight off a pack of wolves, mountain lions
or even a giant moose!
Bravest of all are the BEAR mothers. They are especially brave
when protecting their children:
They will defend them with their life and do anything to keep them safe.
This is why bears are our second inspiration to live your dream.
We must practice being brave, even when we are shy and scared,
and try things we have never tried before.
BE BRAVE LIKE THE BEAR!
Just keep moving forward each and every day until you find what you are looking for.
(Please feel free to print out the black and white drawing below
of our ABC Dream "BEAR" for your child to color)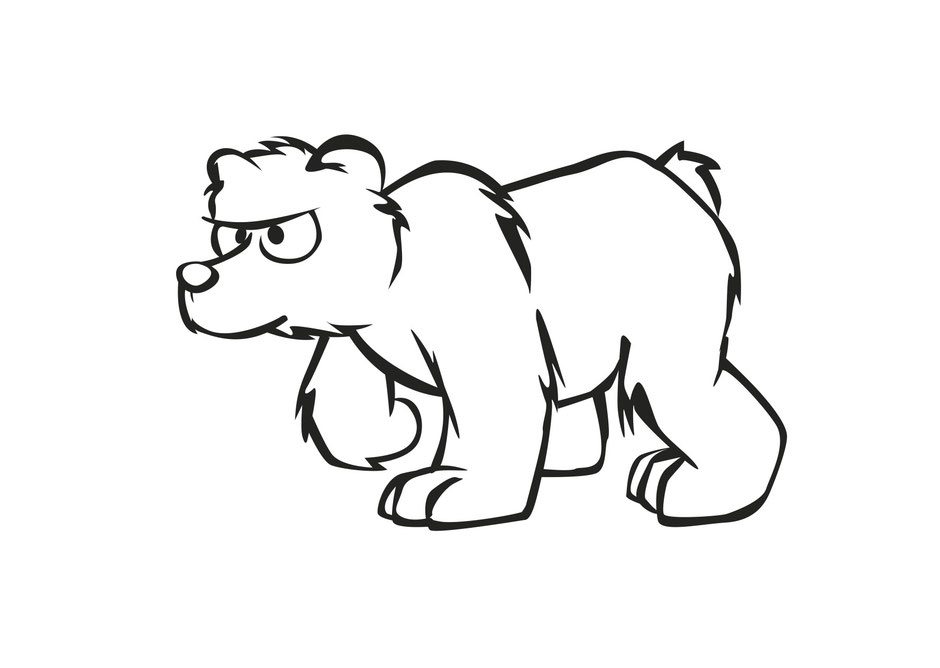 Please visit us here again soon, for our third creature and the letter: C

Let´s Live our Dreams School Project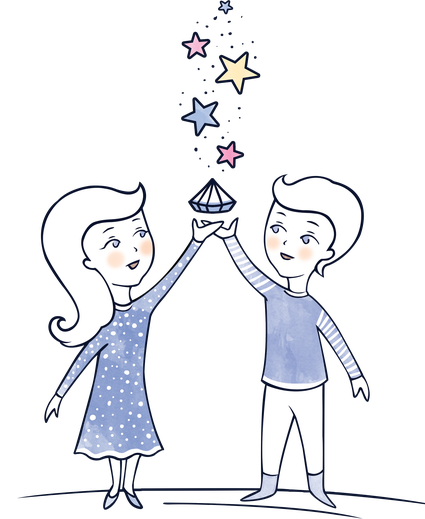 Photos by Peter Samer
As the "Empress & the King", together with our "Swan Knight" and the "Chalice of Dreams" we visit elementary schools throughout Germany with the aim of inspiring and encouraging children to live their dreams.
Everyone has dreams, both big and small.
Having and fulfilling dreams is one of the most essential forces in our life.
However, not everyone has the right "tools" to clearly recognize these dreams, to implement them and to live them to the fullest. We would like to make our main message "Let´s live our dreams" come alive for young and old, giving families and children the opportunity to share their deepest hopes, wishes and dreams and to find steps together to make these dreams come true.
Thanks to our generous audiences and sponsors we have been able to start this school project.

There is absolutely no cost to the schools and families.
The organisation for the visit is managed by our team.
It is our way of giving forward to our community.



If you want to help inspire children and families to live their dreams together, you can support the project by sponsoring some books for our next school visit. Any size donation is welcome.
Account: Suite31 Productions GbR
IBAN: DE46 6119 1310 0853 0820 22

BIC: GENODES1VBP
Volksbank Plochingen

Amount: Your choice
Usage: "Books Wish Prince, Children´s Book Project"
If you have any questions please feel free to contact us.
We would like to give our sincere thanks to special members of our
D R E A M  T E A M:
Nic Raine and Michael Pflumm, our trusted "Knights of the Notes".
Nic composed and arranged the song

and Michael created this beautiful sheet music for you.
Thank you, Nic & Michael!
Thank you, to our dear friend and fellow "Knight of the Pencil"
Thomas Buchbauer for these amazing animal drawings!